What is Spiritual Acceleration?
A Spiritual Accelerator is one who assists in the liberation of our authentic, true, Divine self. It is done by removing, transmuting, transforming and clearing all unwanted foreign energy from all time, space, dimensions, universes, galaxies, lifetimes, realities, black holes and voids, which interferes with our Divine self.
This methodology is one of the fastest, permanent and profound processes in the world. It is an adjunct to every healing modality and enhances the healers ability to assist their clients and patients beyond their greatest expectations.
Bonnie's work as a spiritual accelerator:
– Is an adjunct to any healing modality
– Accelerates you on your personal path
– Activates your innate abilities to heal self
– Activates your DNA
"My mission is to empower my clients to create a life of joy, self-love and true freedom while consulting and mentoring them to take full responsibility for their own lives and their own healing using the tools and techniques they learn from me and other teachers"
Bonnie Serratore is a natural born intuitive specializing in healing core emotional wounding and subconscious belief systems, from this life and past. She is a Certified Clinical Hypnotherapist, Minister, Licensed Spiritual Health Coach and author of The Way Back Home: Clearing the Energy of Our Emotional Wounding.
Bonnie has been teaching and offering professional consultations since 1985, specializing in reading subtle energetic patterns, identifying core issue and clearing lifelong patterns. Throughout her career she has assisted her clients and students in removing obstacles and blocks so they can live a thriving and abundant life full of joy.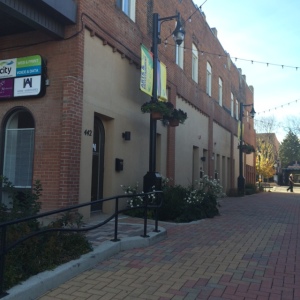 Upcoming Classes:
Located at
442 Main St., Longmont CO 80501

Spirit Liberation (Entity Removal) Class
November 8, 15, 22, 2014
Time: 10:00am – 4pm
Bring your own lunch
A Three-day instructional class including tools, techniques, hands on practice and guidance from Bonnie.
Learn how to communicate with entities
Learn how entities enter a host
Learn how to stop entities from entering a host
Learn techniques to gently remove entities
Learn the various types of entities
Learn the truth about malignant entities
Learn to trust your knowing
Learn to return "live" entities to their physical body
Become one of the few people offering this much needed modality that compliments any other therapy or healing practice.
Group Acceleration
Thursday, 11/6/14
Every other Wednesday Starting 11/19, check calendar for dates.
10am – 11am.
Get on the fast track of personal growth and clear out whats in the way of you being YOU!
Bonnie's work helps with:
PTSD and Other Trauma
Weight & Physical Health
Fears & Phobias
Relationships
Financial Stress
Emotional Turmoil

To Change Our Future We Must Change Our Past